BCS Title Game, Southern Poker Championship, and other tidbits... part three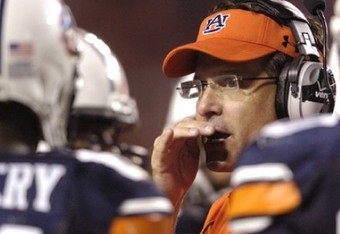 My take it for what it is worth
sports betting
advice on the big game is included somewhere down here in the post. You may have to read between the lines, like a guy on ESPN essentially telling you what to bet, but it's in there. Not like I'm trying to crack the code on
Ice Hockey betting odds
so I have some useful information but be aware. Personally, I wouldn't bet this game but if I had to I think there is better value with Oregon getting points in probably what is a
pick'em
. Oh, guess I won't be
subtle
about it.
In games, I watched both play including Oregon's game against Stanford (who already proved they were no
Stanfraud
) and Auburn against Alabama, the defenses were done and the offenses ran them ragged. Read an article on Gus
Malzahn
the offensive co-coordinator for Auburn, or maybe it was Chip Kelly (they kind of run together) and whoever it was said this philosophy interestingly enough arose from coaching seventh grade basketball (so pretty sure it was
Malzahn
) where the fitness of his players and a breakneck early game pace allowed them to trounce their tired opposition late in the game.
Roy Williams, when he has a point guard that can protect the ball and push, employs this strategy in college basketball. As does Coach K, in a little bit different way, at Duke. Fitness of the players is the determining factor in many of their wins. So, it will come down to both teams meeting their match in fitness, and if that's a push, it will go back to the fundamentals doing the little things that will make the difference. Obviously, protecting the ball is an easy stat to point to.
Let's say both teams do protect the ball and neither one is able to get out in front, than yes, we could have the type of
USC

-Texas
title bout everybody is so hopeful for. Auburn and Oregon could trade blows like a prize fighter. For some reason, I just don't feel this is going to be a huge scoreline though. I'm not saying either team is going to scrap their tempo, I just think the two-minute drives both are famous for are going to be a little bit longer. They'll both be rusty from the huge lay-off, and they'll both have scouted the other one so intensely it's not going to be as shocking as say a team facing them somewhat cold after only one week of practice.
I'd love to say Auburn is going to win this one, but that's my heart talking. I like Oregon, especially with the extra points, (and really a line for this is meaningless) it could be a close game and one of these teams could still end up winning by 17 or 20. When you get two defensive teams playing you know the line is a big factor, three could be huge, when you get two offensive teams maybe you are better off taking the extra points but anything under 5 is like a pick'em in my opinion, so as a gambler why not go with the "dog" and the free points.
I think Stanford proved how tough they were and legitimized Oregon.
I like Oregon being an underdog and seeing nothing but Cam Newton hype, Nick
Fairley
hype, and everybody loving on Auburn and the SEC. In the same way I like Oregon, I was worried about the Saints this weekend. I thought the Saints faced a loaded shot-gun in the
Seahawks
and loved the dogs to cover the double-digit line and have a shot at winning.
Seattle had nothing to lose and played that way. Who on their roster cared that they were down ten twice… they were supposed to be. They were dismissed as an undeserving team but were playing at home. As one friend pointed out during the game, earlier in the year, Seattle played the Saints close in the dome. The scoreline
didn
't reflect it because they scored field goals instead of touchdowns, but they moved the ball on New Orleans and found flaws in the defenses. This past weekend they finished those plays and turned them into
TDs
.
--To be continued